President Abd Al Fattah El Sisi inspected on Friday at dawn a number of development projects in Toshka area and planted a palm tree there, according to a statement by the Presidential spokesman Bassam Rady.
According to reports by the Ministry of Agriculture, Toshka farm is located on 60000 feddans and it is considered as the largest farm in Egypt.
While checking the progress of Toshka as a major economic long-term plan, President El Sisi visited a big number of agricultural projects in Toshka including farms of dates, wheat and grapes, as well as sheep farms.
The President also praised the efforts exerted by workers, engineers and everyone responsible for the implementation of Toshka farm projects.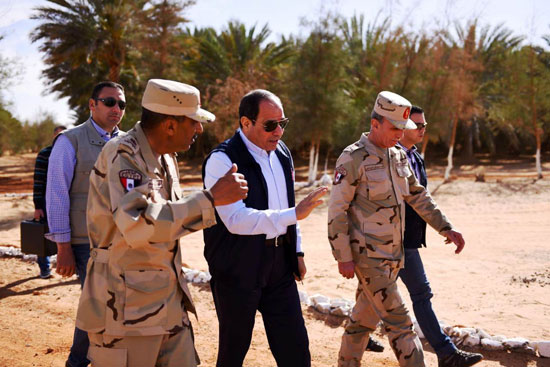 (Source: MENA)